SCHOLARSHIPS FOR EDUCATION AND TRAINING IN SOLAR/WIND/HYDRO,GREEN AUTOMOTIVE,NATURAL BUILDING AND GREEN AGRICULTURE (PERMACULTURE)ARE AVAILABLE FOR 18 AND OVER. COMBINATION PROGRAMS ARE ALSO AVAILABLE, IE..SOLAR/WIND/HYDRO AND GREEN AUTOMOTIVE.

THERE ARE VARIOUS SCHOLARSHIPS AVAILABLE. LISTED BELOW ARE THE MAIN PROGRAMS, BUT CUSTOM PROGRAMS CAN BE ARRANGED. MOST CLASSES ARE AT THE SOLAR INSTITUTE (www.solarliving.org).


To attend classes and participate in programs, skills required are reading and writing only.


Most programs come with introductory courses in everything you will need before doing the more advanced courses. Including basic Electrical, Carpentry and/or Plumbing, as well as Marketing and New Energy Information Technology.


The programs are held during the Spring/Summer May-August or extended programs can be from April-September. Includes travelling, camping and food stipend. All travel, camp and food expenses are covered in your scholarship. If there is no scholarships available you can either get it on work-trade or for a low priced program (less than 500 dollar). Otherwise Scholarships are all expense covered by us.



FULL SCHOLARSHIP PROGRAMS ARE FROM APRIL TO SEPTEMBER AND INCLUDE:

*3 GREEN/RENEWABLE ENERGY FESTIVALS

*CLASSES AT SOLAR LIVING INSTITUTE INCL. HANDS ON

*TOUR OF SUCCESSFUL SOLAR COMPANIES

*TOUR OF INTENTIONAL COMMUNITIES (AND/OR FARMS: AGRI STUDENTS)



PARTIAL PROGRAMS AND WORK EXCHANGE PROGRAMS INCLUDE ALL OF THE ABOVE EXCEPT TOUR OF INTENTIONAL COMMUNITIES. ALL TRAVEL, FOOD AND CAMPING INCLUSIVE. CAMPING EQUIPMENT AND HELP WITH USE WILL BE PROVIDED BY BLACK CROW. IF YOU ARE DISABLED A SPECIAL PROGRAM IS PROVIDED WITH ACCOMODATION INSIDE.

PROGRAMS (Basic Electrical, Carpentry and Plumbing (if needed):

SOLAR - WIND - HYDRO: FULL TRAINING FOR EMPLOYMENT
SOLAR - WIND - HYDRO: TRAINING FOR MARKETING/SALES
SOLAR - WIND - HYDRO: BASIC TRAINING

(ELECTRIC,BIODESIESEL,HYBRED)


ALTERNATIVE FUEL AUTOMOTIVE: JOB TRAINING
ALTERNATIVE FUEL AUTOMOTIVE: BIZ AND MARKETING




NATURAL GREEN BUILDING: LEARN TO BUILD FROM COMMON, RECYCLED AND GREEN BUILDING MATERIALS



ALTERNATIVE AGRICULTURE (PERMACULTURE): FULL TRAINING AND PLACEMENT TO FARM SITES IF NEEDED

ALTERNATIVE AGRICULTURE (PERMACULTURE): BASIC TRAINING AND HANDS ON.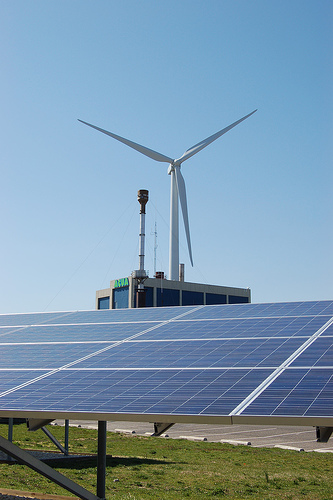 SOLAR PANEL & TURBINE (WIND)